Hey class,
I'm Jonathan!  I am originally from Houston, Texas.  I'm a Junior Mass Comm- Electronic Media major with a minor in Media Studies.  I'm an Orientation Leader for New Student Orientation and Vice President for Bobcats Against Discrimination.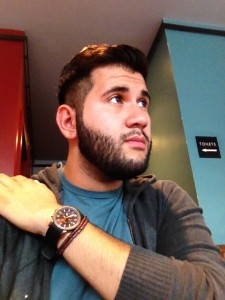 Before watching this film, I was a lot more unaware of the things that propelled the internet and its infrastructure.  For example, on of the biggest propulsions of creating an active network was the fear of an attack by the Soviet Union.  And then later on in the late sixties, it was used as a way to resource share academic information- with no intention of it ever becoming a mass hysteria that would be used worldwide by everyday people.
It was interesting to see how Bob Metcalfe's demonstration went from nineteen different functions that you could do on 'the net', to what we've come to today with international broadcasting capabilities.   It was also interesting to learn how complicated it was to get from that point to where we are today; how lengthy the process was to create a commonality between different networks to be able to share information.