For me, my favorite websites have smooth design that flows naturally from one page to the next.  The first page that I have is my friend, Amanda Deering's, website:  http://amandadeering.com
When you first get to the page, you see a clean simple layout with clear links at the top.  If you scroll around you'll see the different pages for her work and then her about me section.  While remaining professional, she also gives the reader a clear view of her outgoing and funny personality.  It gives the website some flare.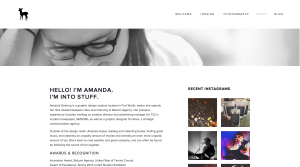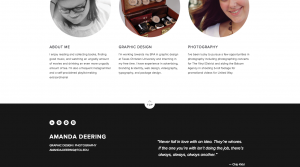 The next website I really like is New York Time's photo lens blog.  The biggest reason why I like this website is because it gives full focus to what's important: The Photos.  While there are other links of the page, they all remain muted until you hover over them.  This way, they're not distracting from the images that are being displayed above them.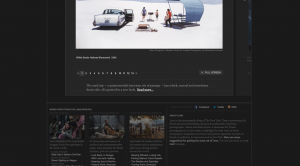 The last page that I'm presenting is Full Sail University's web page.  Upon opening the page, you are immediately met with visually stunning display.  Instead of the typical lists and endless hyperlinks that you usually see, Full Sail uses pictures and videos to direct you around their website.  It's obvious what kind of school this is when you see it and I think that's what's most important.  Their website is living to their name.