I'll be honest, off the top of my head I couldn't think of any websites that I really loved the design of, so I went through my browser history and found a few.
The first one is Nike's website.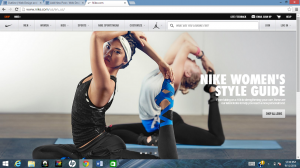 I chose Nike because, first off, I love their products. I own an assortment of Nike things ranging from shoes, to shirts, to shorts, even a few water bottles. But product quality aside, their website is very clean. It has an easy navigation system and even if you've never been to the website before, it is simple enough to figure out exactly how to get where you desire in just a few short clicks. I also really love all of the picture slideshows they have and the colors within the website.
The second website I liked is one that I'm sure we all visit at least once a day for scholastic purposes. It's our very own Texas State University website.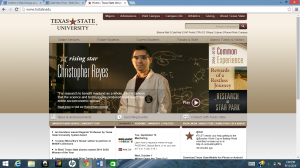 I chose this one because, once again, I like the clean layout. You can literally get to anywhere you want to be from the home page because there is a link for just about everything. It's very short, sweet and to the point. It even has a section that has all of Texas State's social media sites listed and information on how to download their mobile app. It is a very user-friendly website.
The final website I chose is The Huffington Post.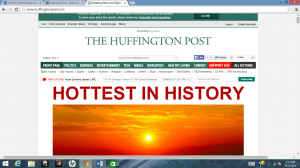 Out of all of the news related websites, I like this one the best. I like that the background is very plain and that the focus is on the news stories in the middle of the page. Each story has a picture, which also happens to be the link to the story, that gives the reader a little preview of what the story is about. And at the top, there are tabs that link you to different sections of the news- such as entertainment, business, politics, etc. I will say that I don't like that when you click on something it doesn't open a new tab for you. They do have a home page button though so it's easy to get back to the beginning.