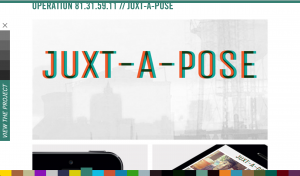 The website for Operation CMYK is something I strive to replicate. This site is extremely user friendly while keeping an interesting design with a modern and unique design that keeps the user digging through the past projects of operation CMYK. In other words, I like that this site looks simple and clean on all pages, but plenty of information as you continue to navigate through the website.
2. GSD&M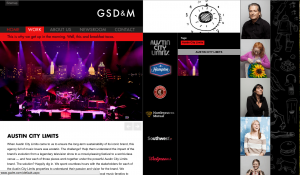 The GSD&M webpage is similar to the Operation CMYK website in terms of displaying past projects in artistic manner though this site focuses primarily on the business itself. On the right side bar there are images of dozens of people who works for the company which I like to see since it shows a sense of pride for the people who make up this advertising business. Overall this website has a great interactive navigation which distinguishes it from other traditional sites.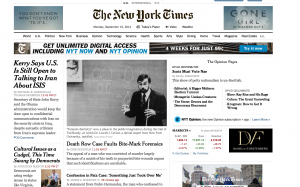 The New York Times is a great website with an abundance amount of information placed throughout the webpage in a professional and organized manner. Unlike other news sites like yahoo, there are not any sliders which show over fifty images with links to articles. One thing I don't like about this site is that you are limited to the number of articles you read per month without a prescription.
My three favorite website designs