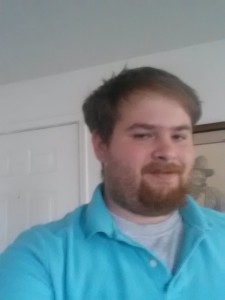 Hello, my name is Jacob Goodman and I am a senior journalism and mass communication major at Texas State University.  I hope to graduate in May and my hope is that I will be able to find a job freelancing or copy editing.  My hope is that this class will help me to improve my web portfolio so that it is acceptable to prospective employers.
What I found most interesting about the "History of the Internet Video" was that the US military had such a guiding hand in the development of new communications technologies.  It is ironic to comprehend that were it not for the mutual assured destruction between the Soviet Union and the United States, the US likely never would have found a strategic problem with telecommunications lines.  Ironically, I guess the fact that we are typing here is evidence that Nuclear Weapons did have a few positives.
It was addressed in class that this video is becoming a little dated.  While I must admit history does not change, there are more modern videos about the history of the internet.
Here is a more modern documentary
And for an example of where we're going:
The History of the Internet Video